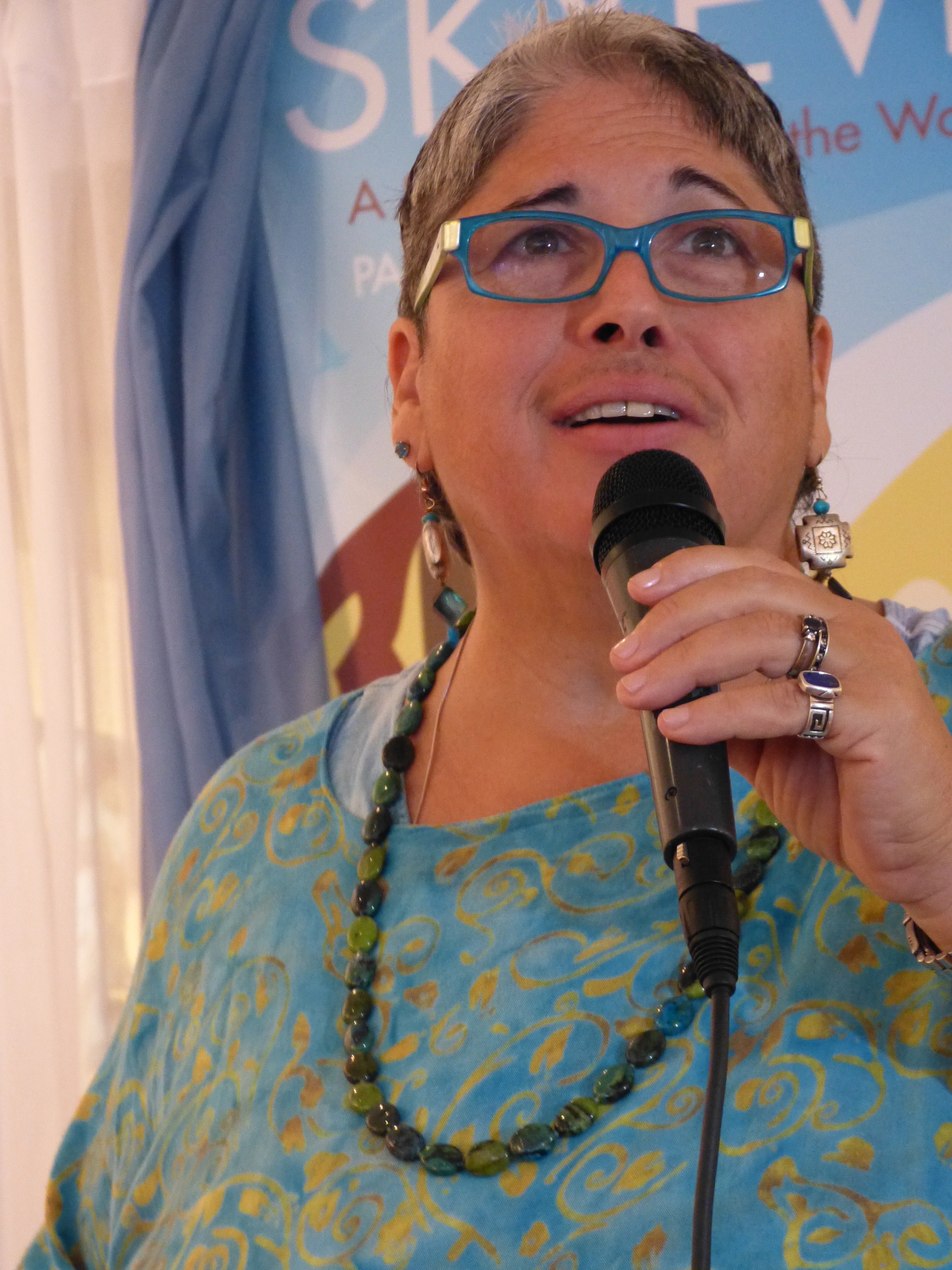 Lisa Cohen is a truly gifted & unique Bay area blues, jazz & gospel vocalist. She has been wowing audiences on the Women's Music circuit for years with her soulful voice & stage presence. A voice so powerful and dynamic, that she has been compared to both Odetta & Luciano Pavarotti.
Lisa wraps her smoky rich, multi-octave, sweet as honey voice around her acclaimed solo 11-song CD titled Song of the Soul, on which she collaborated with noted Bay area Musician / Composer / Produer Mary Watkins (Phillip Bailey, Donald Byrd, Holly Near, Vicki Randle). This CD was recorded live at the famed Fantasy Studios in Emeryville,CA. Mary both produced the CD & plays piano & Hammond B3 on it. Bassist was the one & only incomparable Jean Millington (Fanny, Barbra Striesand, David Bowie) On skins providing the heartbeat of the CD Leo Adamian ( Hiram Bullock, Irene Cara, Rupert Holmes, Phyllis Hyman) Guitarist the late great Keith Allen (The Haggerty & Allen Band, Mumbo gumbo) Saxaphonist with the most soul Jules Broussard (Ray Charles, Boz Skaggs, Carlos Santana, Dr. hook) Cellist Jami Sieber (Ferron, Rhiannon, Barbara Higbie, Vicki Randle) On percussion Michelle Goerlitz ( Wild Mango, The Blazing Redheads) Background Vocalists are: Teresa Trull (Bonnie Hayes, Barbara Higbie, Holly Near, Ferron), Annie Stocking ( Aretha Franklin, Van Morrison, Neil Young) and Sandy Griffith ( Celine Dion, Patti Austin, Diana Ross).
She has sung at Music festivals all over the United States, as a solo a cappella artist, belting out songs stripped bare and made whole using only the power and the beauty of her voice. So, whether she is on a mountaintop singing to no one, or to thousands, she is honored for music has truly filled her life and the lives of others she touches with such love, spirit, & beauty.
Call it jazz, call it blues, call it gospel, call it what you will, this is one singer who really brings all that she is through Spirit, into the song she's singing into life. Opening her heart, singing from the soul, reaching deep one soul to another, to another, to another...LuAnn Topp Womyn's Words Magazine
Classic and magical all in one CD...in an industry of smoke and mirrors it is a rare treasure to experience a true talent....moments where musicians and songs under Lisa's spell and Mary's wand cast a recording that is so authentic and excellent, it is intoxicating...Sonia Rutstiein of Disappear Fear
"Lisa's singing is like mountains, like rivers flowing from the heart"....Rhiannon